Performing in Both Films & Theater Productions
Greathouse of Music has performed in both film and theater productions. This includes their original production, "You Do Speak English, Don't You?"
"You Do Speak English, Don't You?"
Performed at the Beaverton History Center on September 13, 2014.
Mark and Helena Greathouse of Greathouse of Music give a lively
cabaret-style program
featuring Mark's original compositions, as well as several familiar songs. The music is interspersed with short, humorous dialogues that highlight the challenges that Mark and Helena have faced as a Czech-American couple.
Mark's compositions range from love songs to ragtime, while Helena presents a unique blend of expressive dance and song. Mark accompanies her performance with the accordion. You can check out a video of the performance on
YouTube
.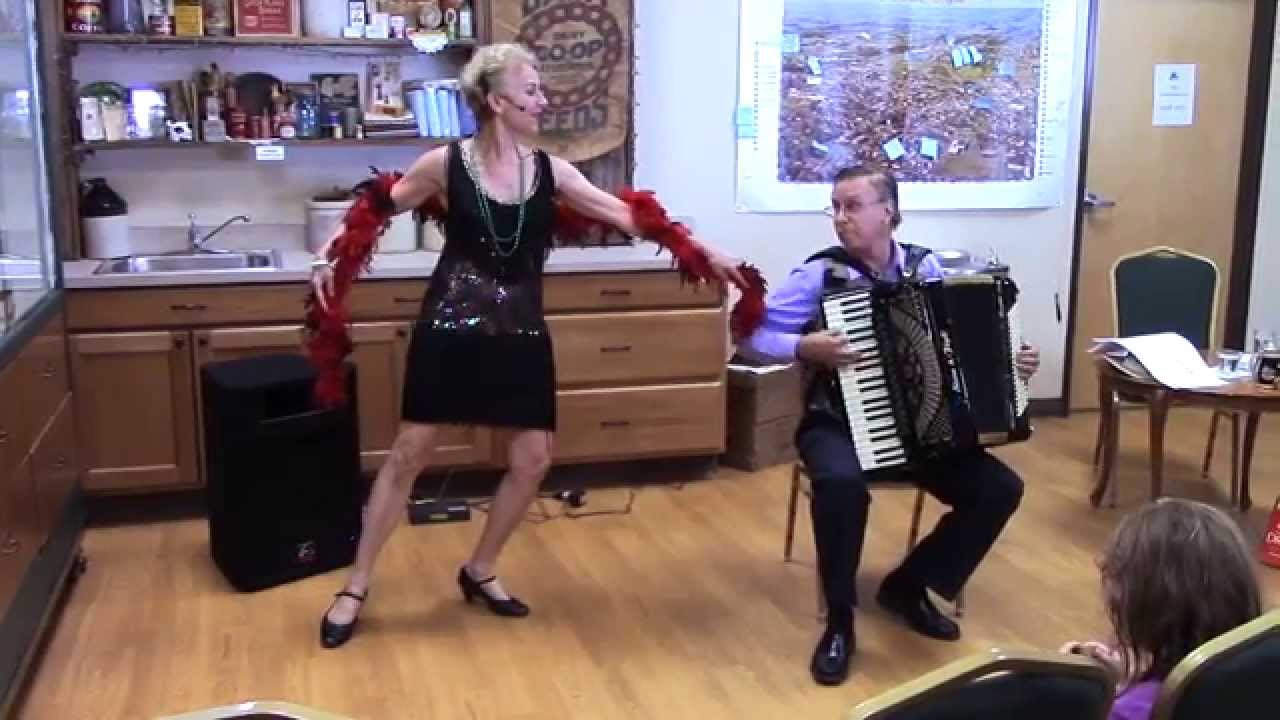 Please check the calendar on the home page to see our upcoming performances.
Celebrate the richness of Czech culture in music. Greathouse of Music is dedicated to showcasing the beauty of Eastern European folk music through original and traditional performances. As a couple of passionate musicians, we perform beautiful pieces with the accordion and other instruments, as well as write and perform original compositions.
Book a performance for an unforgettable experience listening to our
traditional Czech folk music
.
A Short History About Czech Folk Music
The history of traditional Czech folk music is rich and diverse, reflecting the cultural heritage of the Czech lands. Influenced by a mix of Christian and pagan customs, Czech folklore has been preserved and kept alive by various musicians through generations, like Mark and Helena. As performers, we preserve and celebrate the area's rich cultural history while adding our unique style. This signature sound expresses distinct folk elements, from melancholic melodies to upbeat tines that make attendees dance along.
Due to its versatility and unique sound, the accordion is one of the most iconic instruments of traditional Czech folk music. This instrument is an essential part of the genre, where its melodic and rhythmic presence uplifts the sound of every tune with a mix of intricate notes. Our skilled accordionist, Mark, has played the accordion since he was five and now is an expert in playing complex harmonies in each performance.